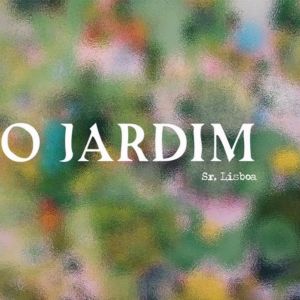 O Jardim - Sr. Lisboa
About Us
Tucked away in the vibrant heart of Lisbon, O Jardim (The Garden) is a true culinary oasis that offers an enchanting dining experience. Nestled amidst the city's hustle and bustle, this charming establishment is a tribute to Portugal's rich food culture and an invitation to savor a palette of flavors under the warm Lisbon sun.

The enchanting concept of O Jardim is an eclectic blend of modern sensibilities and traditional Portuguese warmth. The restaurant is situated within a beautifully restored 19th-century building, offering a serene outdoor dining area set within a quaint, lush urban garden, an homage to its name. With vintage mosaic tiles underfoot, vibrant blossoming flowers, and rustic wooden tables, the place radiates an atmosphere of simplicity and comfort.

The menu at O Jardim is the soul of the place, featuring a variety of traditional Portuguese dishes with a contemporary twist. The kitchen, led by a team of passionate chefs, celebrates local and seasonal produce, serving gastronomic creations that tantalize the taste buds and leave a lasting impression.
Cuisines
Portuguese, International
Restaurant Type
Premium Casual
Payment Options
Cash, Visa, Mastercard
Map & Contacts
Address
R. De São Bento 202
Lisbon, 1200-816