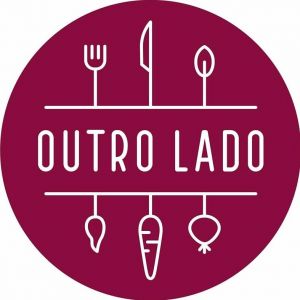 Outro Lado
About Us
Located in the heart of Faro, Outro Lado offers a culinary journey that harmoniously blends the rich traditions of Portuguese cuisine with innovative vegan dishes. Every plate is a testament to the bounty of the Algarve region, crafted using locally sourced, organic ingredients that nourish the body and the soul.

Walk into a space where the rustic charm of Portuguese design meets eco-friendly modernity, creating a welcoming and sophisticated ambience. Handcrafted wooden tables, vibrant tiles reminiscent of Faro's streets, and hanging plants contribute to an atmosphere of serene authenticity.
The menu at Outro Lado changes with the seasons, ensuring that diners always have the freshest and most vibrant selections.

Whether you're vegan, vegetarian, or simply curious about the myriad of flavours that plant-based cuisine can offer, Outro Lado is more than a restaurant; it's a sensory experience that bridges the gap between tradition and innovation, making it a must-visit in Faro.
Cuisines
International, European
Restaurant Type
Casual Dining
Cuisine Styles
Vegetarian, Vegan
Services
Free Wi-Fi, Takeaway, Parking
Payment Options
Cash, Visa, Mastercard
Map & Contacts
Address
Tv. Da Madalena 6
Faro, 8000-461