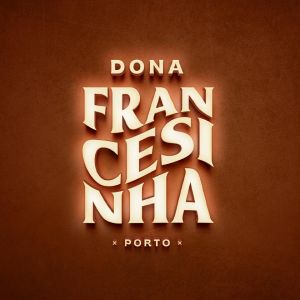 Dona Francesinha
About Us
Located in the heart of Porto, "Dona Francesinha" stands as a testament to the city's rich culinary heritage. Named after Porto's iconic sandwich, the Francesinha, our restaurant pays homage to this delectable delicacy and the myriad flavours of Portuguese cuisine.

Stepping into Dona Francesinha, patrons are enveloped in an ambience that marries the old-world charm of Porto with a touch of modern elegance. Exposed brick walls, wooden beams, and vintage Portuguese tiles intermingle with contemporary design elements to create a space that's both cosy and chic.

The menu celebrates the Francesinha, offering various renditions of this beloved sandwich, from the traditional spicy beef and cured ham layers smothered in a rich tomato and beer sauce to innovative takes that will tantalize the most discerning palates. Beyond the sandwich, we offer a selection of Portuguese favourites crafted using the freshest local ingredients and paired perfectly with our curated list of Portuguese wines and craft beers.
Restaurant Type
Premium Casual
Payment Options
Cash, Visa, Mastercard
Map & Contacts
Address
R. De Passos Manuel 245
Porto, 4000-385