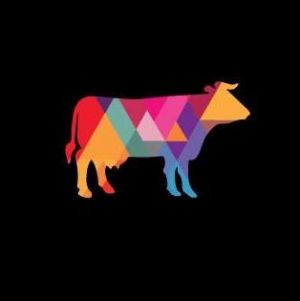 Muu Steakhouse
About Us
Tucked away in the picturesque streets of Porto, MUU Steakhouse stands as a culinary beacon for those who appreciate the finest cuts of meat and a dining experience like no other. Drawing its name from the gentle sounds of cattle, MUU is both a homage to the simple origins of its primary ingredient and a testament to the sophisticated transformation it undergoes under the hands of our skilled chefs.

Upon entering MUU Steakhouse, diners are greeted with a fusion of rustic charm and modern elegance. The interiors, featuring exposed brick walls and rich wooden accents, pay tribute to Porto's architectural beauty, while contemporary lighting and decor add a touch of urban sophistication.

The menu at MUU celebrates the rich tapestry of steak cuts, from the buttery tenderness of our filet mignon to the robust flavours of our perfectly-aged ribeye. Sourced from the finest local pastures, every piece of meat is hand-selected for its quality and marbling, ensuring a melt-in-your-mouth experience with every bite. Complementing our steaks are gourmet sides, from truffled mashed potatoes to sautéed seasonal vegetables, all designed to harmonize with the main dish.

Beyond steaks, MUU offers a carefully curated wine list featuring the best of Portugal's vineyards and international selections. Located in the heart of Porto, MUU Steakhouse is not just a place to eat but an experience waiting to be savoured. Whether celebrating a special occasion, enjoying a night out with loved ones, or craving a delectable steak, MUU promises an unforgettable culinary journey. Join us and revel in the art of steak.
Restaurant Type
Fast Casual
Cuisine Styles
Steakhouse
Services
Free Wi-Fi, Disabled access
Payment Options
Cash, Visa, Mastercard
Map & Contacts
Address
Rua Do Almada 149A
Porto, 4050-037